Description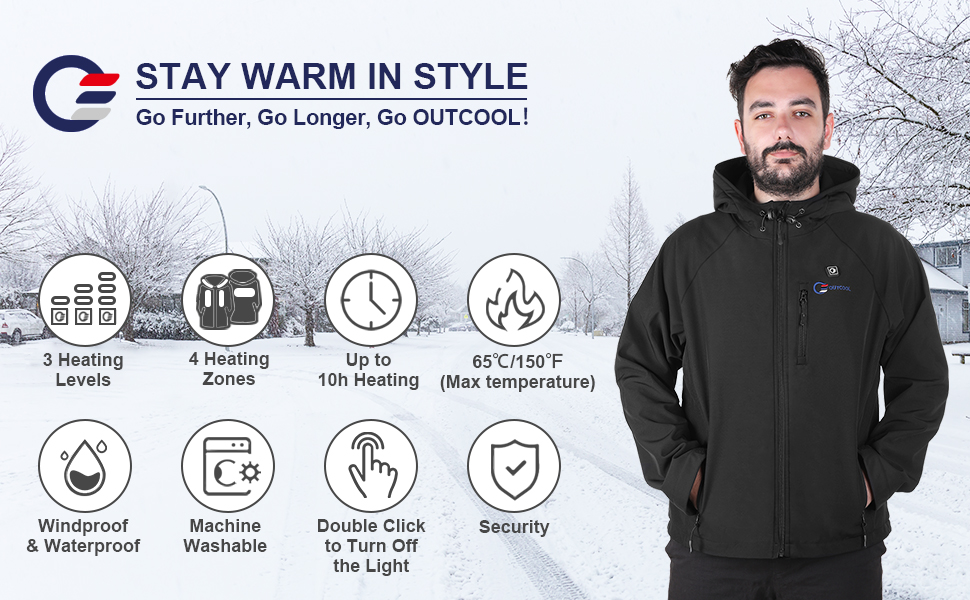 OUTCOOL men heated jacket is made of high quality handcrafted heating element. With the most advanced soft carbon fiber heating technology, you can keep warm in the cold season.
Features:
Using advanced carbon fiber heating technology so that it heats more efficiently. Even if it is machine washed many times does not affect the heat generation performance.
Four heating areas: left chest, right chest, back and neck, make you warm in main area.
1+3 temperature regulation: preheating, high, medium and low, the best comfort temperature of the human body.
The battery can be used to charge the mobile device such as mobile phone, IPAD and so on.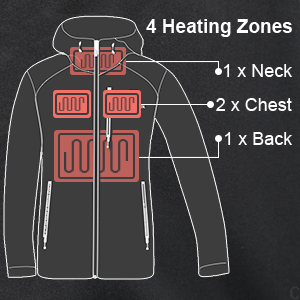 4 Heating Zones
There are 4 heating zones of this heating jacket: left chest, right chest, back and neck. Make your whole body warm enough!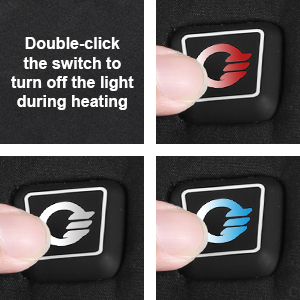 3 Temperature Levels
After pre-heating the heated battery jacket, there are low, medium and high heating level for you to choose. Double-click the button of heated jacket during heating to enter the light-off working state.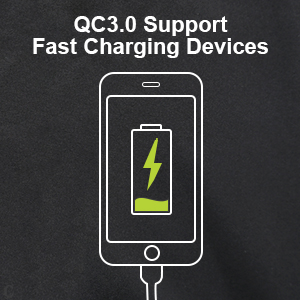 QC3.0 Fast Charging
Adopt QC3.0 fast charging technology, can increase voltage quickly, so it will make the heated jacket warm much faster.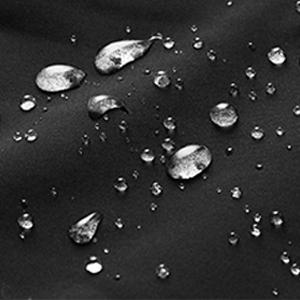 Waterproof Fabric
Made of soft shell polyester fiber and fleece lining, waterproof and warm.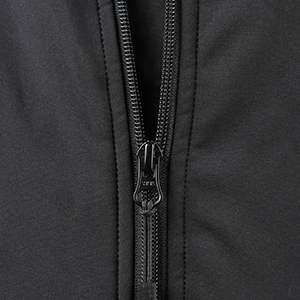 High-quality Zipper
High-quality YKK zipper, durable and easy to zip up.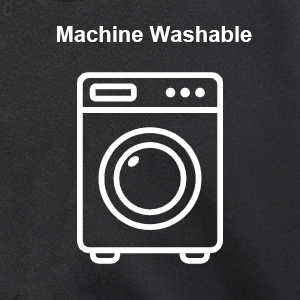 Machine Wash
Because of the durable fabric and carbon fiber heating elements, this men heating jacket can be machine washable.